Patrick Finelli, Ph.D.
Professor at the University of South Florida in the School of Theatre and Dance. His production experience spans a wide variety of stage and arena productions, including drama, dance, opera, symphony, jazz, summer stock, television, film and political debates. He has published the textbook Sound for the Stage and over 300 articles, software reviews and technical theatre reports in a variety of journals including Theatre Design and Technology, Theatre Crafts, Stage Directions, Lighting Dimensions, Theatre Journal, The New England Theatre Journal and ArtsReach. He is the Director of Electronic Research for the American Society for Theatre Research. He is associate editor for Theatre Design and Technology, a member of the advisory board for Stage Directions, and is an active member of six professional theatre organizations. As theatre consultant for architecture, lighting and sound, he has completed over fifteen projects for universities, schools, churches and cultural centers.
Beau Edwardson
Beau B. Edwardson is the Assistant Director of Events & Production Services for the College of The Arts at the University of South Florida. Over the past fourteen years, he has designed lighting and scenery throughout the Tampa Bay area. He has designed may productions for theatre, dance, opera and television, including the live broadcast of the recent Florida Senatorial and Gubernatorial Debates on CNN. Beau graduated from the University of South Florida, receiving the John L. Smith Excellence in the Arts Award and attended graduate school at the University of Nevada, Las Vegas. In addition, he is the Technical Director/Lighting Designer for the Broadway Theatre Project. Working with Finelli Theatre Consultants, LLC he has designed lighting systems for local, national and international facilities. You can also hear him as the voice of USF's Herd of Thunder-Marching Band.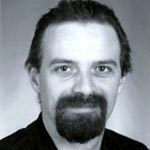 Paul Denayer, MFA
Professor at Morehead State Univeristy in the School of Music, Theatre, and Dance and an expert in AutoCAD drafting. He has worked extensively in production deign in the area of lighting, scenic, and sound design. He currently serves as the resident sound designer for Stephen Foster Story in Kentucky. He has worked with various groups in Theatre Porthouse Theatre, Liminis Theatre, and Cleveland Opera, Broadway Theatre Project, and Jenny Wiley Theatre. In addition to his theatre work he has worked as a sound engineer for KRON and KSAR in Northern California. He also an active member of several professional theatre organizations, and has given several presentations on computer drafting and modeling technology at annual professional conferences.
Michael Klein, CBE
He is a Certified Broadcast Engineer and expert in the technology of both standard NTSC and Digital broadcast television with thirty years experience in radio and television production. Acquired his FCC broadcast license in 1978 when he managed the the production and engineering needs for a small Colorado radio station. From 1985 to the present, he has been employed by the Gannett Corporation at WTSP in Tampa. From 1990 to 2000 he was in charge of coordinating the design and installation of new operations facilities at WTSP. From 2000 to the present he has held the position of Technical Director. He has been directly involved in specifying, installing and engineering broadcast industry equipment including cameras, lighting, sound, data systems, switching, control room systems, master control systems, microwave systems, support, and transmission systems including transmitter and other links used in a closed path system.
Phone: 813-390-4290
Fax: 813-974-4122
E-mail: pmf@pfweb.com