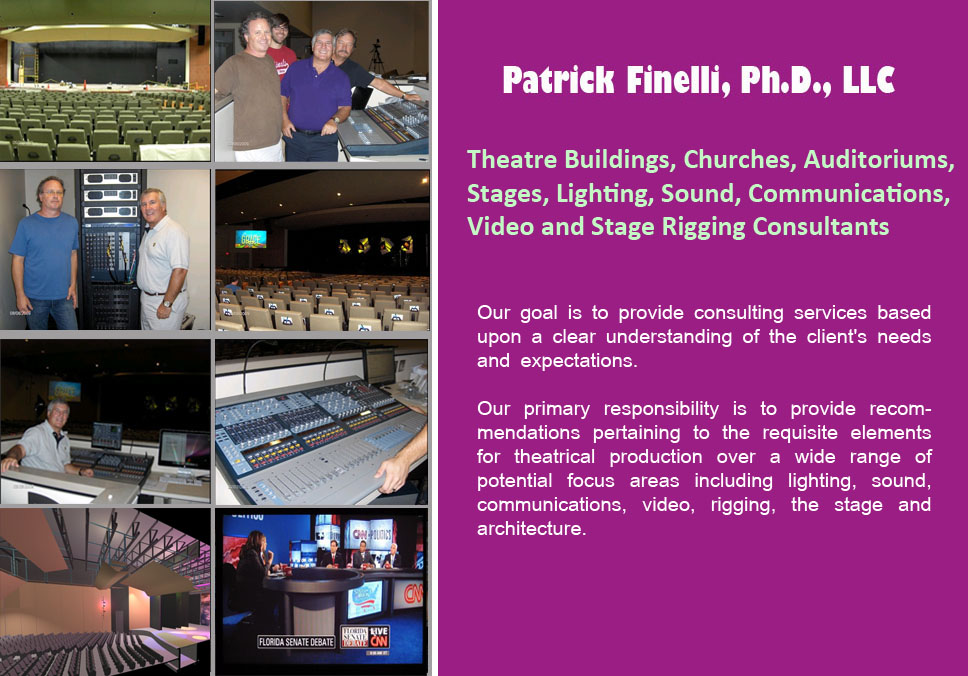 Our Goal
Our goal is to provide consulting services to the architect based upon discussions and a clear understanding of the client's needs and expectations. We take care of the project from start to finish.
Our Expertise
We offer our expertise in the early stages of project planning and design, and in the preparation of specifications through each phase of construction until the project is completed.
Our Decisions
We base our decisions upon discussions with the client and architect & detailed involvement with engineers & in the process of generating and reviewing design drawings, plans, and other pertinent documents.
List of Projects
Checkout the list of completed projects by Patrick M. Finelli, Ph.D., LLC
Theatre Consultants