Paradise Press®

 Publishing – Media Center – Books

Book Ordering and Purchasing

Worlds Away: Following My Father's World War II Footsteps

Patrick M. Finelli  ISBN 0-9754989-0-8

*Discount web price: $12.95 + shipping

(Publisher's Price: $19.95)
208 pages, over 45 color photographs taken in 2004 and 30 B&W from 1944
Quality offset printing with Smyth sewn binding.
You may order by check, credit card or purchase order.
Please download and print our Order Form
Or order through Amazon.com
For more information: Worlds Away Info Sheet
Here's a link to an excerpt from the book:
http://www.pfweb.com/worlds-away/
Feature story, "Tracing Scars, Ghosts of War," Tampa Tribune (Metro Section) May 30,2004.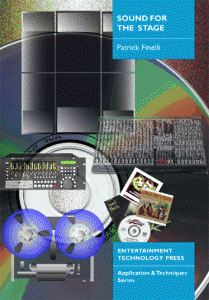 Sound for the Stage (Finelli)
A textbook and introduction to sound theory and practice