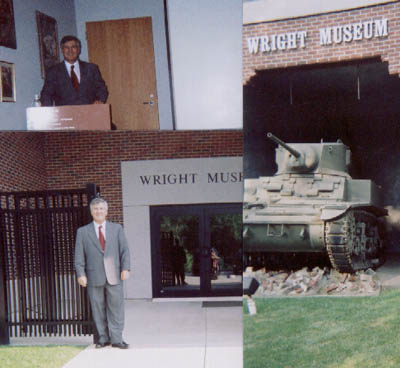 Patrick M. Finelli, Ph.D. is available for presentations or lectures on the Battle of Peleliu, 1944 and his research in Micronesia, including Truk, Yap and Palau for the book Worlds Away: Following My Father's World War II Footsteps. Please Contact Us if you are interested in having him speak to your group or organization. He has shared his knowledge and experiences in writing the book at the following venues:
Wright Museum, Wolfeboro, NH, 2005 Lecture Series, July 12, 2005
CENTCOM, MacDill A.F.B., Tampa FL, November 30, 2004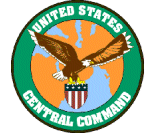 Insight, CNN International, November 31, 2004
BookWire Review, September 23, 2004
Feature story, "Tracing Scars, Ghosts of War," Tampa Tribune (Metro Section), May 30, 2004.
Readers' Comments:
"For one who thought he never wanted to see Peleliu again, your book awakens old scenes and memories, which one might now want to revisit."
– General Gordon D. Gayle, USMC (Ret)
"Thank you for your pictures and report regarding Peleliu and Tangie. The jungle does grow, doesn't it!"
– Everett P. Pope, Medal of Honor
"Bubbles raced from his air hose as he explored the wreckage, an underwater graveyard haunted by the ghosts of Marines and countless others."
– Mike Dunn, The Tampa Tribune
"I just finished the chapter on your visit to Peleliu. I can imagine the intense emotions of visiting the places of your Dad's youth. Having read George Hunt's book, Coral Comes High, I was fascinated to see the perspective from the Japanese position on The Point. When I first started reading it, I thought, "I don't care anything about scuba diving." But it sucked me in, and I found just that part to be fun, especially since it's something I've never read about. But then I thought of it as a link to your dad's wartime service."
– Mark Flowers www.ww2gyrene.org/
"I enjoyed your book and personally have decided to visit some of the places you went to. I believe that you have motivated others to go out to the Pacific. I just got back from Vietnam and am going to Iwo Jima again in March."
– John Edwards, California
"You've done an outstanding job memorializing this battle. On behalf of the entire Amaral family, we extend our appreciation for mentioning our own family member, Sgt. Ed Amaral. Give our best to your Dad. We salute his service in UDT. We have another relative who was in the Navy UDT service. Went through hell in WW2."
– Rob Amaral, Massachusetts
"The book is great, wonderful pictures, and gives a sharp sense of the terrain as well as of a son coming to terms with his father's war. I had no idea there were the antecedents of SEALS off the beaches before the invasion."
– Larry Pope, Maine
"Big thank you for a job well done!!"
– Diane Kuebler, Massachusetts